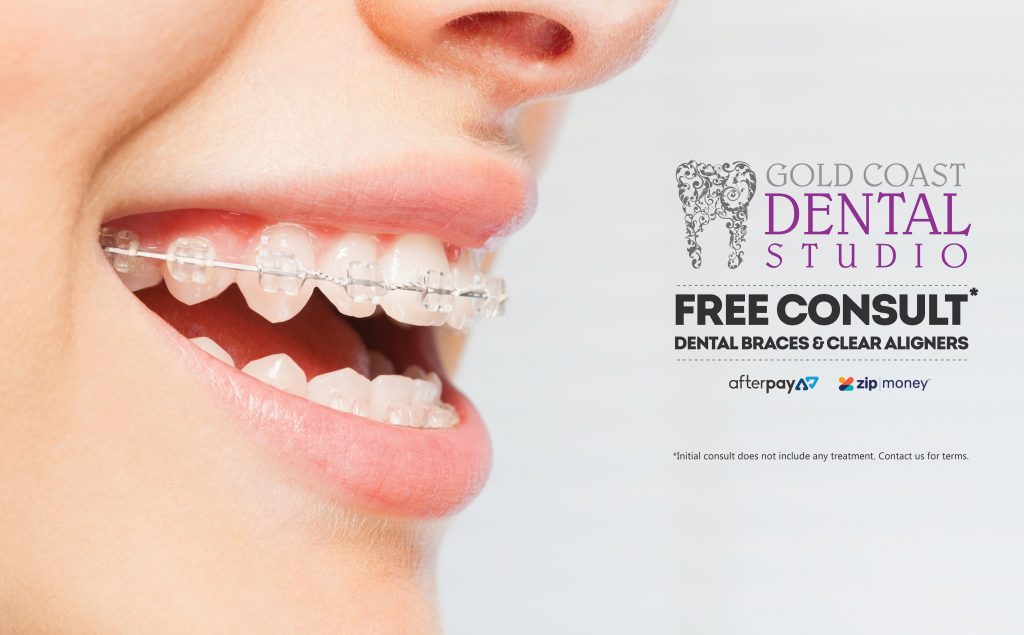 Your smile is noticed first.
Our team of cosmetic smile makeover experts have years of experience in dental braces. Our specialists provide orthodontic treatment for children through to adults.
Among the general public, there is a general perception that orthodontics is usually prescribed to teenagers.
In recent years it has become increasingly popular for grown adults to seek orthodontic treatment.
The team at Gold Coast Dental Studio meticulously tailor affordable treatment plans specific to the personal needs of each patient. Our goal is to help you attain your desired smile by using the latest in teeth alignment techniques and materials.
For patients seeking clear aligners, you can also be confident in knowing that our aligner trays are designed and made in Australia. This provides more efficiency and faster delivery as opposed to clinics that may outsource this service.
Customized plans are now available for affordable payment instalments with $0 interest
What are the benefits of Dental Braces for kids?
Dental intervention for children and teens is an important component of their growth. As we grow rapidly during our youthful years, correcting teeth and bite issues now can help prevent problematic dental issues in the future that may eventually become more costly.
Kids may receive braces for various reasons, including:
overlapping teeth
crooked and misaligned teeth
overcrowded teeth
overbite or underbite issues
bite issues (malocclusion)
Standard Dental Braces
Dental braces have evolved with technology with new innovative treatments. Orthodontic braces are now smaller, more comfortable, and effective than before.
Fixed braces are more successful and functional at structurally moving severely misaligned teeth. Due to their strong framework, fixed braces have the advantage of having faster treatment times than removable aligners.
The alignment of your teeth isn't the only factor that dentists analyse when examining your teeth. Professional dentists also look at your bite. Your bite is an integral part to the alignment of your smile. Traditional braces have proven results in helping to improve your underbites, overbites, and crossbites.
With tough alignment cases, dentists usually recommend fixed braces.
Fixed Metal Dental Braces
Fixed metal braces are comprised of metal brackets that are attached to the surface of your teeth. Each of the metal brackets are connected with archwire. The thin wire helps in the movement of your teeth. Elastic bands are then applied to the brackets to apply pressure to the teeth to assist in the alignment process.
Metal brackets are now thinner and less noticeable than years past. As they're now smaller, they have also become more comfortable.
Clear Ceramic Braces
Similar to that of metal braces, clear ceramic brackets work in the exact same way. They are slightly more discreet since the bracket is a clear ceramic material. Therefore, allowing them to blend in with the colour of your teeth. The most evident aspect of clear ceramic braces is the connecting wire. The ceramic material is durable and resistant to staining.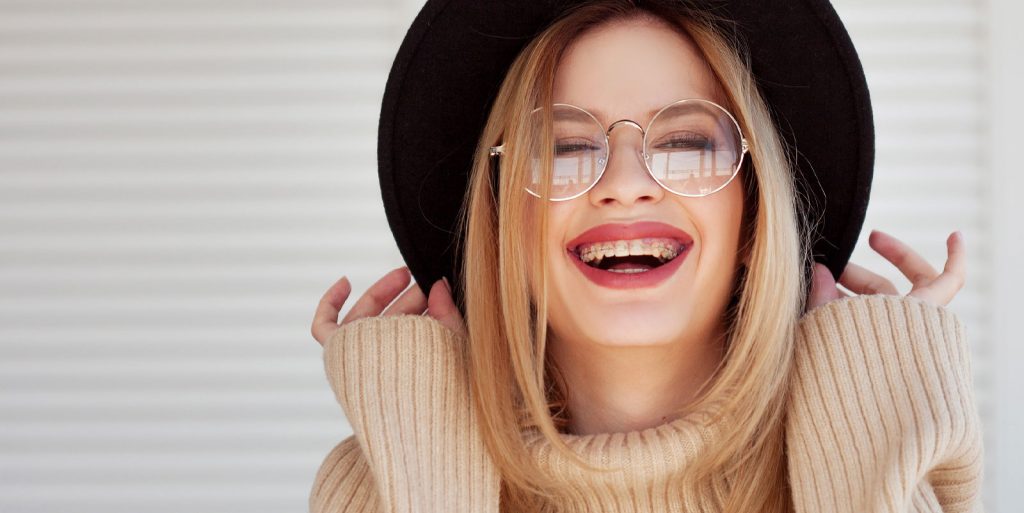 Clear Invisible Braces
If you're looking for a more discreet way to straighten your smile, we provide removable clear aligners. An effective, alternative orthodontic solution compared to traditional braces.
Design and made in Australia, each aligner is purposely designed to help align your teeth gradually to a desired position. Clear aligners are usually recommended to patients for minor adjustments, while traditional bracket braces are prescribed for more patients that may require more extensive movement of their teeth and bite.
To find out if you're eligible for clear braces it's best to visit our orthodontic specialist for a FREE initial consultation for a quote and analysis (07) 5578 2218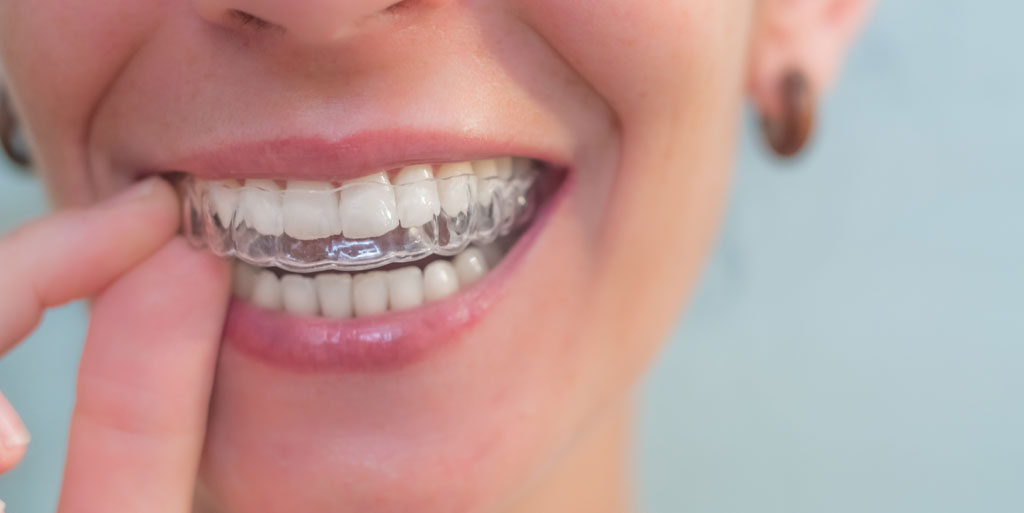 Book in for a FREE in-chair consultation
Our teeth alignment experts will sit down and examine your teeth to prescribe an extensive alignment treatment plan. Orthodontic dental braces are specifically designed and tailored for your needs. We also provide affordable payment plans.
Complete the form below to find out more information or call our welcoming team on directly (07) 5578 2218.