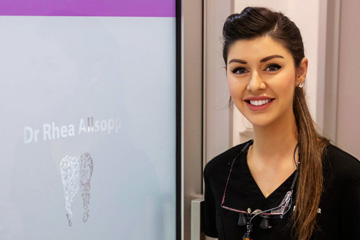 Dr. Rhea Allsopp
Dentist
Dr Rhea Allsopp grew up in Sydney, and after graduating from the University of Sydney for completing a Bachelor of Medical Science with Honours she moved to the Gold Coast to study Dentistry at Griffith University. As a clinician, Rhea is meticulous with a perfectionist's attention to detail. Not only does she strive to deliver the highest quality in patient care, but she also treats her patients with genuine care and empathy. Whether it's a simple checkup for you and the family, or an aesthetic plan requiring multiple visits, she will provide a genuine and considered approach. Committed to a pursuit of excellence in patient care, she is dedicated to maintaining and developing her skills in every aspect of dentistry. Rhea is passionate about dentistry and will ensure you feel relaxed and comfortable during your visit to Gold Coast Dental Studio.
Dr. Rajesh Padnakad
Dental Surgeon
Dr. Rajesh Padnakad is an experienced cosmetic dentist. Emphasizing on pain free general dental services including fillings, root canal treatments, check-ups and oral health treatments. Dr. Rajesh Padnakad has extensive knowledge in cosmetic dentistry from simple teeth whitening to implants using the latest in dental technology.
Focusing on quality patient care, Dr. Rajesh has over 15 years' experience and caters towards absolute client comfort and is committed to patient care is paramount.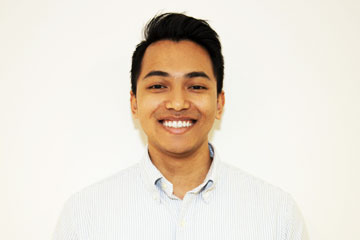 Dr. Zaid Aumeerally
Dentist
Committed to the pursuit of excellence in patient care, I am an ADA (Australia Dental Association) member and regularly attend courses dedicated to maintaining and developing my skills. Whether it's a simple clean or providing you with an aesthetic solution, I will strive to make you feel as relaxed and comfortable as possible, with a result that you will be able to smile about.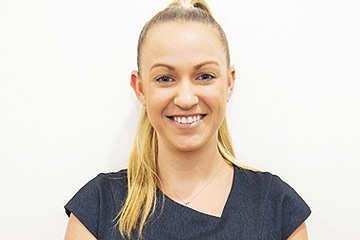 Jamie
Practice Manager
Jamie Fanning, our bubbly Practice Manager is here to ensure the smooth, efficient running of our dental practice. Jamie's role is to ensure our patients have a consistent point of contact in the practice and along with the rest of our amazing team, she is always happy to answer any questions, explain your treatment plan in depth or discuss any concerns that you may have. With over 14 years' experience in the dental industry working initially as a dental assistant, Jamie has gained valuable experience in all aspects of dentistry including, general, cosmetic, even full mouth rehabilitation and smile make-overs!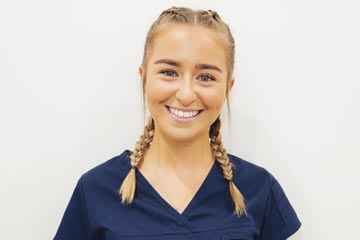 Amber
Receptionist
What do you love about dentistry?
Being able to care for patients dental health needs, and seeing their happy smiles
What do you love about the team at GC Dental Studio?
Everyone is caring and easy to get along with, we are like a family 
What do you love about your patients?
I love the variety of patients coming through Gold Coast Dental Studio, and I love being given the challenge of being able to make them feel comfortable and walking out of the studio with a bright new smile!