Teeth whitening can be done in two ways: in-chair or with a take-home whitening kit.
We want you to be proud of your smile!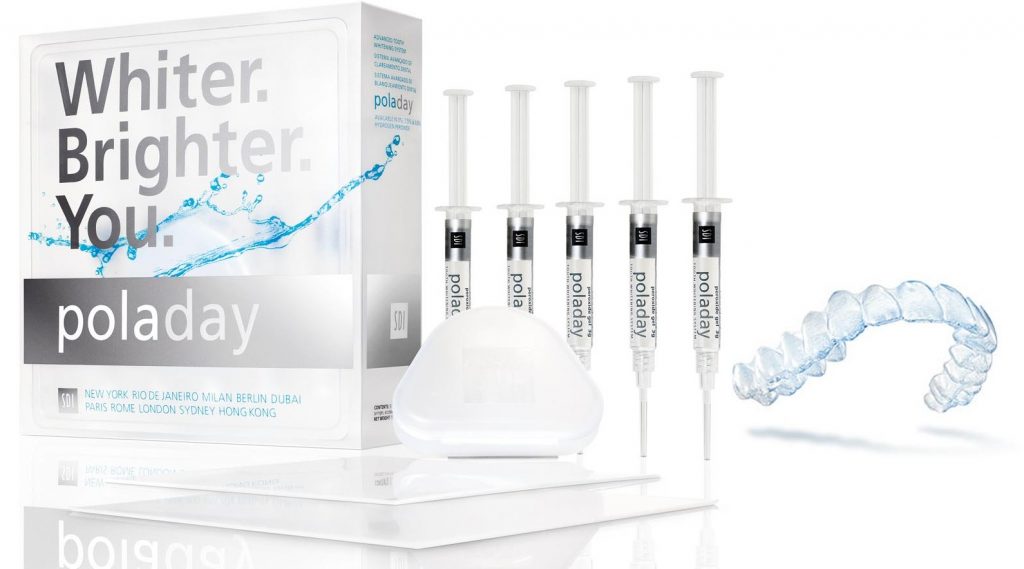 Professional In-Chair Teeth Whitening
Professional teeth whitening, conducted by our dentists in Nerang, involves strong whitening agents being applied onto your teeth. The rest of your mouth, including your gums, is protected from the whitening materials. The best tooth whitening systems feature a buffer in the gel that protects your tooth enamel from damage. Professional teeth whitening is extremely effective and can transform your smile. Expect your teeth to lighten several shades!
Is professional whitening safe?
We believe professional whitening is the safest way to brighten the appearance of your teeth. Our dental staff have undergone extensive training to be able to perform professional whitening procedures and are fully qualified to provide emergency care and oral health advice. When it comes to your teeth, there are no safer hands than your dentist's.
My teeth are sensitive, what are my whitening options?
In-chair whitening is highly concentrated over a short period of time. If you are looking to whiten your sensitive teeth, a more gradual approach could be better for you. Our at-home teeth whitening kits are the perfect gentle option.
At-Home Teeth Whitening Kit
Another solution for teeth whitening is a take home teeth bleaching kit. Our Nerang dentist will take impressions of your teeth to make upper and lower whitening trays. The dentist or dental assistant will instruct you how to use the bleaching materials correctly. Using your teeth bleaching trays at home, you regularly apply the gel (for up to 10 days). Soon, people will start noticing your whiter, brighter teeth!
Is my take-home kit re-usable?
Yes! Your custom-made whitening trays are made to be reused whenever you want a quick smile pick-me-up. You can purchase additional tubes of whitening gel through our practice.

Staining is caused by contact with certain foods and drinks, like tea, coffee, and red wine, as well as cigarette smoke. Discolouration can be treated with professional cleaning and scaling treatments. You may also consider an in-chair whitening treatment, or a take-home bleaching kit to improve the appearance of stains and discolouration.
In-chair bleaching is a professional teeth whitening treatment that is performed by our dentists. The procedure involves the use of strong whitening agents, which are applied to the teeth. The rest of the mouth, including the gums, are protected from the whitening materials, while the enamel of your teeth is protected from any damage. The treatment is highly effective, changing the colour of your teeth to several shades whiter.
It is possible to whiten your teeth with a take-home teeth bleaching kit. Your dentist will take impressions of your teeth in order to make customised upper and lower whitening trays to fit your mouth. We will explain how to use the bleaching kit correctly. You will need to apply the specially formulated whitening gel for up to ten days for optimal results.
Teeth whitening in Nerang, Gold Coast
Teeth whitening with the team at Gold Coast Dental Studio is fast, safe and effective. Why wait? Contact us today!