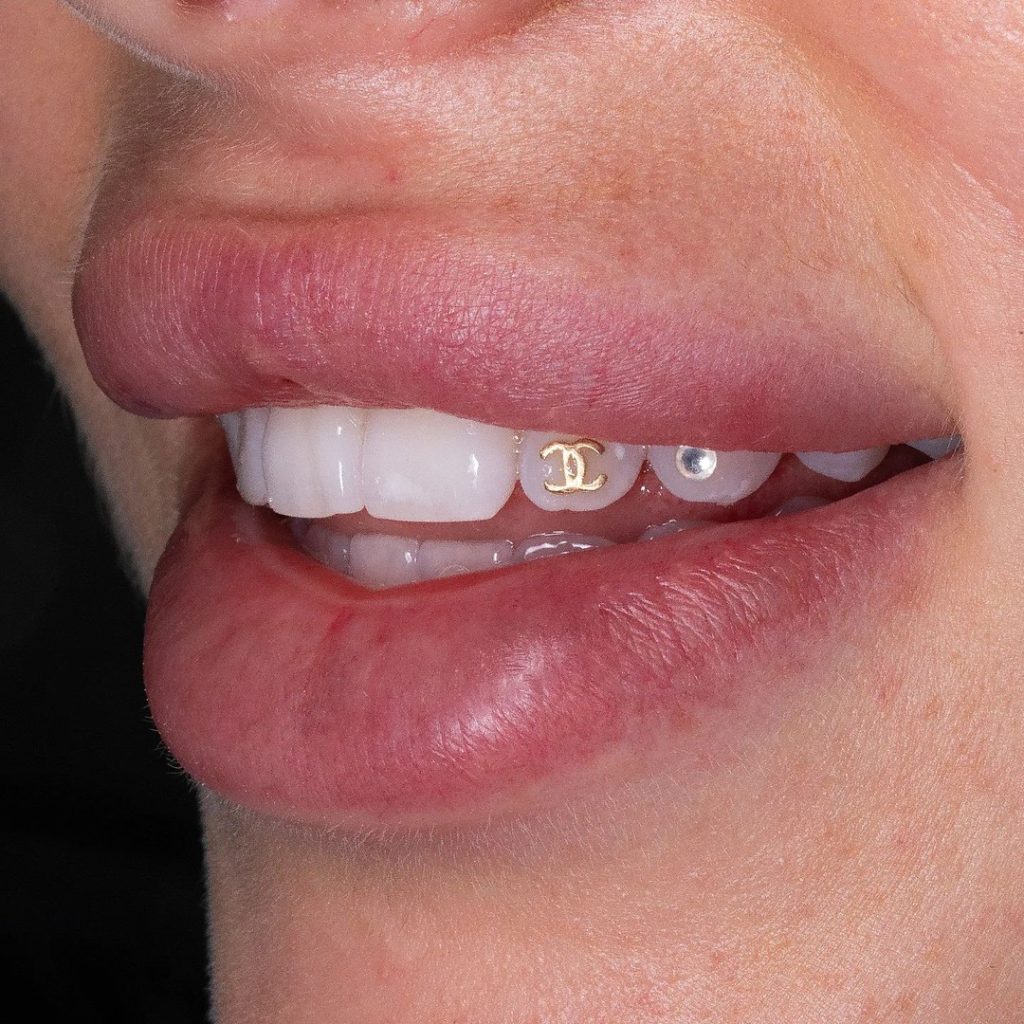 At Gold Coast Dental Studio in Nerang, we offer a wide range of dental services to help you achieve a bright, healthy, and confident smile. If you're looking for a unique and stylish way to enhance your smile, we invite you to come and see us for our popular Tooth Gems to shine and sparkle your smile!
Tooth Gems, otherwise known as Dental Jewelry, are small, colourful crystals that are applied to the surface of your teeth with a special adhesive. They are a fun and easy way to add extra sparkle to your smile and make a bold fashion statement. At Gold Coast Dental Studio, we offer a variety of colours and designs to choose from, so you can find the perfect Tooth Gem to match your personality and style.
Elevate your smile game with our stunning dental jewellery range at Gold Coast Dental Studio! Starting from just $160, our tooth gems are the perfect way to add a touch of shine and uniqueness to your teeth.
Whether you're looking to make a bold statement or add a subtle sparkle, our dental gems are expertly applied by our skilled professionals, ensuring a safe and comfortable experience.
Swarovski Tooth Gems are made from high-quality materials safe for your teeth and gums. We use a gentle and non-invasive, painless application process that does not damage your natural teeth. Our experienced cosmetic dentists and friendly team will ensure you feel comfortable and relaxed throughout the procedure.
After a short appointment, you can transform your smile and leave our studio with a dazzling new look that will turn heads and boost your confidence. Whether you're getting ready for a special occasion, a night out with friends, or want to add some extra flair to your everyday style, Tooth Gems are the perfect way to express yourself and stand out.
Don't miss this opportunity to express your individuality and enhance your smile! Contact us today to book your appointment and discover the endless possibilities of dental jewellery. Let's make your smile shine like never before! See us at Gold Coast Dental Studio today to discover the magic of Tooth Gems and help you find the perfect Tooth Gems to suit your unique style. We look forward to seeing you soon!
For further information, complete our enquiry form below, or call our Nerang Dental clinic directly.