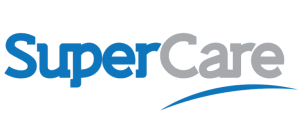 SUPERCARE – Pay for you or your families  treatment with your superannuation
SuperCare is an Australian owned company and was established to help everyday Australians eliminate the stress associated with paying for expensive, yet essential, medical treatments.
Whilst SuperCare has helped countless Australians apply for the Early Release of their Superannuation to pay for their own or an eligible family member's Dental surgery – many in the community are still not aware of this Payment Option.
Please note that the eligibility of a family member is determined within the definitions provided by the Superannuation Industry (Supervision) Act 1993. Please contact us for further information regarding the eligibility of your family member(s) and the kind of treatments that may be available to them.
Supercare dental payment options are ideal for individuals and families that:
Do not have the private health insurance or the appropriate private health cover that may be appropriate for their desired treatment
May not have access or have the sufficient funds available
Does have one member with Superannuation funds
Please contact our team directly to discuss Supercare finance options and how we can work with you (07) 5578 2218